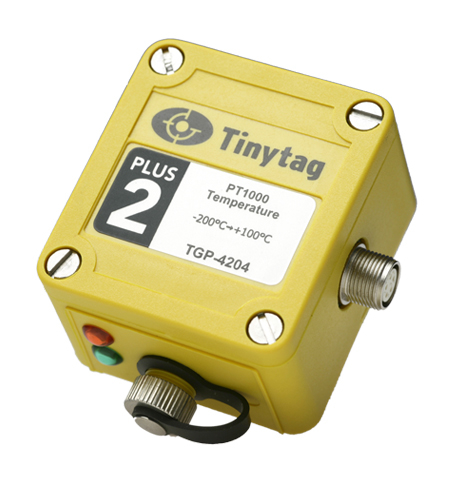 Rugged, waterproof, very low temperature data logger for use with a PT1000 probe
Environment:
Outdoor
Industrial
Freezer
Cryogenic
Probe:
Product description
* Please note: this product has been superseded by the TGP-4205 (-200 to +250°C)
The TGP-4204 uses a PT1000 probe for very low temperature monitoring. PT1000 probes monitor from -200 to +100°C, making this unit a versatile solution typically for freezers and cryogenic applications.
This logger requires Tinytag Explorer software and a USB cable (CAB-0007-USB). To wire your own probe/sensor to this logger you can get the 5-Pin Plug (ACS-9703).
Features
Low temperature using probe
Case waterproof to IP68
User programmable alarms
32,000 reading capacity
High reading resolution
Fast data offload
Low battery monitor
User-replaceable battery
Help & Support
Technical support information including FAQs, manuals and documentation for this data logger
View More
Service Calibration
Calibration certificate from
Includes calibration, plus replacement of batteries and seals/desiccant packs (if present)
Book it now