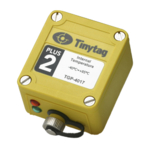 Support for Tinytag Plus 2 data loggers
Help and support for Tinytag Plus 2 data loggers, including FAQs, datasheets and technical documents. Tinytag Plus 2 loggers are designed for measuring temperature and humidity in a wide variety of harsh, outdoor and industrial applications. Please select your logger model from the list below.
Software Downloads
&lr;
Tinytag Explorer is the software needed to set up Tinytag data loggers and view recorded data:
Upgrade to latest version
Free demo version
View downloads
Contact Us >
Get in contact with us by email:
help@tinytag.info
Alternatively you can call us on:
+44 (0) 1243 813000

Repairs >
Do you need to send your logger for repair?
Find out how